Steel Structure Industrial Building Plant for Gold Mining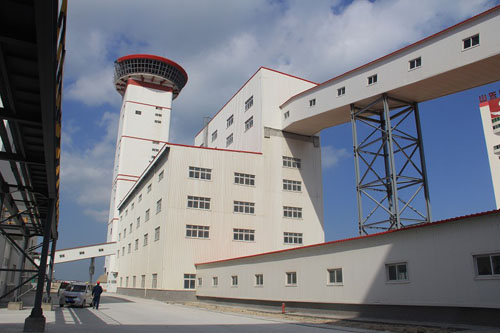 Product Description
Structural Drawings
Technical Parameters
Relevant Pictures
Steel Structure Industrial Building Plant for Gold Mining:
The total steel structure industrial building project cost is $5.38 million USD, the steel is about 2600 tons, the whole contract period of 150 days, on-site installation and construction of 80 days. It is used as gold mining plant.
In the whole project, amount of most of the works and equipment installation and civil construction do alternately, increase the difficulty of construction, and it is difficult to ensure the construction periord. Auxiliary span for the multi-layer structure, equipment installation and civil works are interspersed with the work of quantities, more the amount of civil works require Auxiliary span construction as soon as possible, a severe test of the duration of the steel columns and platform girder installation about the main span.
Although the project is complex, we finished it according customer's requirments within constract period , and now it is working well.